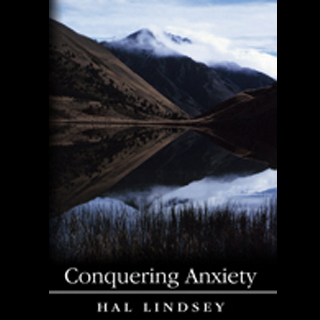 Product Details:
We live in what has been called "the age of anxiety". No other generation has faced so many constant sources of potential anxiety than the one in which we live. Technology has been both a blessing and a curse. The speed of travel, the access to constant world news and its focus on disasters, the global moral decline that has been accelerated by TV, movies, and the Internet with all its devices - have contributed to a growing state of personal anxiety that to some degree grips everyone of us.

Everything in our lives is speeding up. Things in our culture are changing with such rapidity that we inwardly feel there is nothing stable to hold on to for emotional balance. It's like we are subtly facing "culture shock" because our psychological surroundings now change about every six to ten years. I know that this is certainly not the America in which I grew up. This is why we need to learn and claim God's provisions for conquering this plague of anxiety. Anxiety will kill you as surely as any virulent disease.

The LORD summed up what you must learn about defeating inner anxiety. From the original Greek, God promises through Paul,

"Stop being anxious about anything, but in everything by prayer and supplication, with thanksgiving, let your requests be made known to God; and the peace of God, which surpasses all understanding, will guard your hearts and minds through Christ Jesus". (Philippians 4:6-7 NKJV)

This command and promise pulls together many other promises in the Bible that enlarge on these. I develop these in this teaching of great urgency for us all in these "final days" of the Church Age. Come learn about "the peace that surpasses all human understanding".