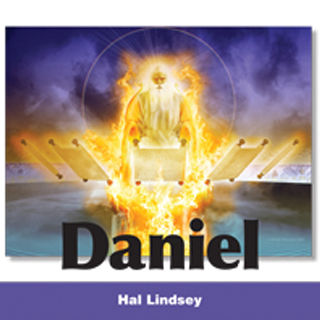 Product Details:
Hal Lindsey's paragraph-by-paragraph study on the Book of Daniel will show how Daniel's prophecies are truly the wonder of the ancient world. Lindsey begins with an essential teaching on the historical background of Daniel's times. Then he carefully develops Daniel's prophecies that apply to events that extend from his times to the multiple events of the end Times and the Second Coming of the Messiah Jesus. Lindsey will then show how it is impossible to understand the Book of Revelation without knowing the Book of Daniel. This audio download will launch you into a life-changeing adventure. You will learn how to be secure in Christ's soon coming in the midst of the worlds' increasing Chaos.
This downloadable file has been optimized for iTunes. After purchasing the product you will receive an email with a download link. Please download the file to your main computer and sync to devices such as your iPad or iPhone.
For help with syncing your devices with iTunes:
https://support.apple.com/en-us/HT201253
Android users can find an app here:https://play.google.com/store/search?q=m4b%20player&c=apps
Audio downloads are non refundable.