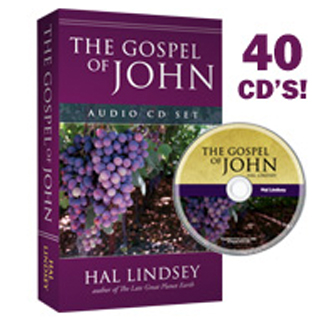 Product Details:
Hal Lindsey's comprehensive and most recent teaching on the Gospel of John is now available. This incredible audio teaching will enrich your personal study of the book of John and enhance your understanding of the nature and character of Jesus Christ.
This downloadable file has been optimized for iTunes. After purchasing the product you will receive an email with a download link. Please download the file to your main computer and sync to devices such as your iPad or iPhone.
For help with syncing your devices with iTunes:
https://support.apple.com/en-us/HT201253
Android users can find an app here: https://play.google.com/store/search?q=m4b%20player&c=apps
Audio downloads are non refundable.