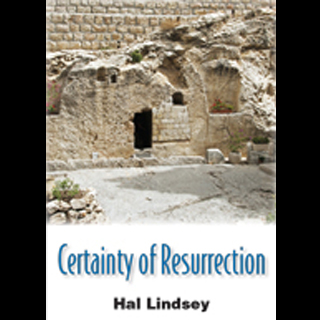 Product Details:
Hal Lindsey explains the absolute importance of the resurrection for each believer from God's word. He covers the following topics:

Imperative Chronology of the Resurrection
God's Prophetic Proofs of the Resurrection
Preaching of Resurrection Central to Apostolic Evangelism
Jesus' Last Seven Messages - So Much Is Said By So Little

Why Did Jesus Have To Be Bodily Raised From the Dead on the Third Day?

Why Did Jesus Shout As He Died, "Paid In Full"?


The Lord Jesus Christ had to pay for every sin that mankind would ever commit in order for HIM to be raised alive from the dead. If Jesus failed to pay for even one sin, it would have held him in death. No one could have been saved. These four Easter messages will give you a whole new certainty of forgiveness and everlasting life.
Also available as an audio download: https://www.hallindsey.com/store/certainty-of-resurrection---audio-download/109/